DubaiCoin was launched to make altcoins and btc more accessible to the Arab World, this include other investors who want to invest in an alternative legit coin with ongoing developments and projects.
One of our main focuses are the online marketplace and payment gateway. DubaiShop will have a variety of goods and services. We already sell mining rigs through our skype account with great success. Rigs is now widely available in the Arab World through our marketing network and easy to access.
Dubai Coin Development
Dubai Coin Latest News
DubaiCoin-DBIC Dev News :
His Highness Sheikh Hamdan bin Mohammed bin Rashid Al Maktoum the Crown Prince of Dubai and the Chairman of Dubai Future Foundation has officially launched the Dubai future accelerators earlier this year.
It is part of the Dubai Future Agenda to develop 21st century solutions and initiatives around the world.
The DubaiCoin- DBIC team would like to announce that we are officially enlisted in Dubai future accelerators initiative.
We are counting on your support to help us get accepted into the next stage in order for us to bring the future of blockchain into reality.
How To Mine DubaiCoin?
Dubaicoin(DBIX) seems to be more or less profitable or the same,when compared to mining ethereum or ethereum classic.
so if you are interested in mining the coin,here are the simple steps:
Dubaicoin is the same as mining ethereum…..
First you have to create an account  CoinPayments
Next Thing is to use some Mining Pool.
The pool page is: http://dbix.pool.sexy/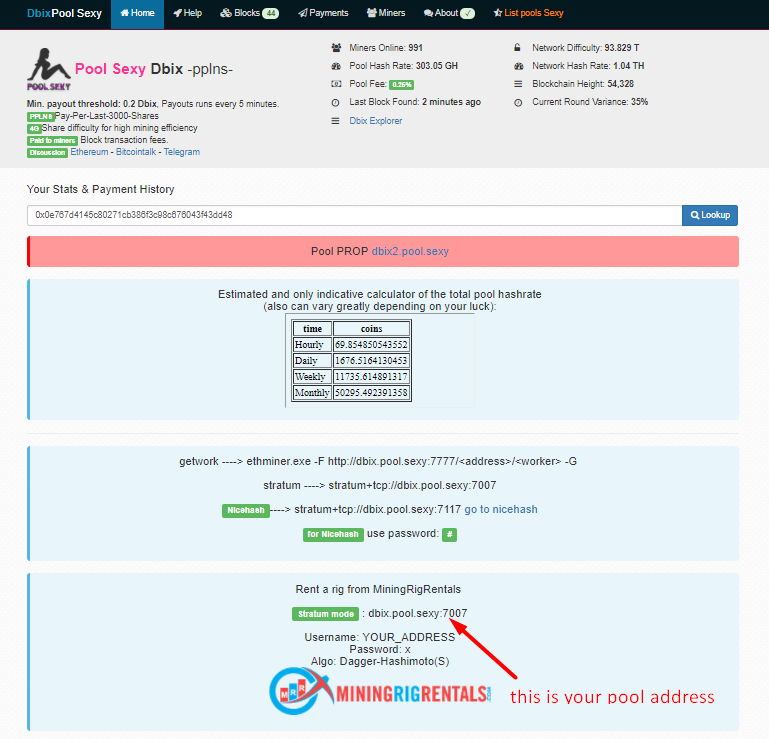 at last download Claymore dual miner 9.3 or newer and unzip the folder
download link: https://drive.google.com/drive/folders/0B69wv2iqszefdFZUV2toUG5HdlU
https://mega.nz/#F!O4YA2JgD!n2b4iSHQDruEsYUvTQP5_w
inside the folder you will find a START.bat file,right click it and select edit
a notepad window will open where you have to change it to dubaicoin pool address and your dubaicoin wallet address

now save it and close and you are ready to mine dubaicoin
double click the start.bat file you just edited and start mining…….
if you want to check your mining statistics,go to http://dbix.pool.sexy/#/ and paste your wallet address in the "your stats and payment history" to see
Good Luck!